Thu 13 Aug 2009
Pathways towards energy Interdependence.
Published in Summer 09 Green Living Journal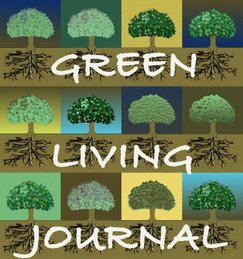 Bioregionalism is the idea that our cultural and political adaptations should fall consciously within the natural boundaries of our home on earth.  Much of the emphasis of bioregionalism has taken the form of community organizing to bring local food to your table and re-ignite indigenous wisdom that remind of us of our deep sense of place and peace on earth.
Now, as we stare down the barrel of another big economic bubble taking form as "the green energy economy" bioregionalism offers us a glimpse of of social, technological and economic development that does not lead to a burst bubble ten years down the road.
Bioregional energy designs call for localized, energy that comes from multiple sources.  This kind of diversity leads to long term resilience.  An example of this would be a county or state that had invested in wind, hydro, biomass, and solar energy sources to power the cities and industries of the region.
However, energy technologies are only half the story.  The other half lies in grassroots, democratic control over the energy sources.  Organizations like Coop power in the North East USA are leading the way in organizational designs that empower citizens of a bioregion with decision making power over their electrical utilities from production to usage.
This is kind of participation relies on informed citizens with a deep interests in their homes.   Participatory, bioregional energy systems can keep our communities strong and our environment vibrant for generations.
The discussion continues:
Citizen groups, energy consultants and activists will be gathering here, in the Cumberland Green bioregion for the Tenth Continental Biroegional Congress to create a ceremonial village to discuss collaborative next steps for bioregional energy, food, water culture and beyond from October 3-11th on The Farm in Summertown Tennessee, placing Lewis County at the Forefront of the conversation that is leading North America and the world towards a greener, healthier tomorrow.
The Bioregional congress is a living example of a participatory, democratic village.
The congress, made up of volunteer delegates from the four corners of the North American Continent, meets in plenary sessions and forms working groups to cover issues brought up by the delegates and their bioregional constituents (including honorary representatives from the plant and animal kingdoms who lack a voice in our current political system).
During before and after these plenary and break out sessions there is open space for workshops coving a wide range of ecological wisdoms, techniques and ideas to help cross pollinate best practices between bioregions.
The intention of the Bioregional Congress is to create a forum where all voices can be heard, and model the kind of resilient, participatory society we would like to create.  This Congress will model sustainability by using local food, sustainable energy and off setting its carbon footprint, and that of its delegates by planting trees are participating in a carbon offset plan designed during the 1st ever Carbon Farming Course set to take place from August 25th- September 16th.
The human energy being gathered and unleashed can be seen as a beautiful metaphor for the next steps needed to turn the new green bubble into something substantial: the shift from a culture of passive acceptance  to a culture of participation.
If you are interested in participating in the discussion and ceremonial village during the Bioregional Congress please email cbcx@thefarm.org or visit bioregional-congress for more options.
2 Responses to " Pathways towards energy interdependence "
Trackbacks & Pingbacks: